About Sunset Graphics
Sunset Graphics and Decals is a family owned company that has been in the screen printing and graphic design business for over 15 years. We know t-shirts! We understand how important each project is to our customers and that is why we work closely with each of you to make sure the process is easy and that you are 100% satisfied with the final project. Whether it is a design created on our screen press or a design that is very detailed, using our digital printer, your satisfaction is our top priority. We also work with small businesses designing business logos.
We are happy to announce that we have added vinyl decals to our business. Our goal is to make awesome decals for our customers, with a large assortment to choose from. Check out our vinyl decals in all shapes, sizes, colors and categories.
Simply put, our decals can be used on just about any smooth, hard surface including cars, trucks, ATV's, motorcycles, boats, campers, mirrors, laptops, mailboxes, trailers, home windows, inside picture frames (but make sure for picture frames you choose mirror image when ordering). Use your imagination and there is no end to their uses. Just have fun looking through our assortment because there is something for everyone!
At this time, our decals are NOT being made to put on walls. We use high quality permanent vinyl that should not be put on walls (unless you never plan to remove it). Permanent vinyl goes on walls fine, but when trying to remove, can damage dry wall.
We do, however, plan to start making wall decals in the near future and will keep all our customers up to date on all upcoming news.
Here at Sunset Graphics & Decals we make each decal with the highest quality vinyl. If there is ever any kind of problem, don't hesitate to contact us. All our products are 100% guaranteed.
Whatever service you are looking for, take a look around our website and if you have any questions, feel free to contact us. If you would like to e-mail us, we will get back to you on the same day.
Follow us on Facebook, Pinterest, Instagram, and Twitter to see pictures of our new designs.
We hope you enjoy our new website. We appreciate you stopping by and checking it out!
Made In America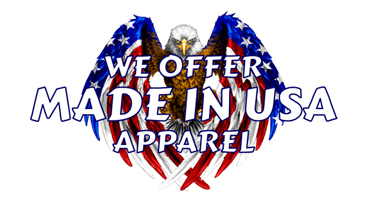 shop now!